G.T. Moore
- The Outsider Meets The High Tech Roots Dynamics
2017, 43 Min., 12-track,
buy digital at bandcamp.com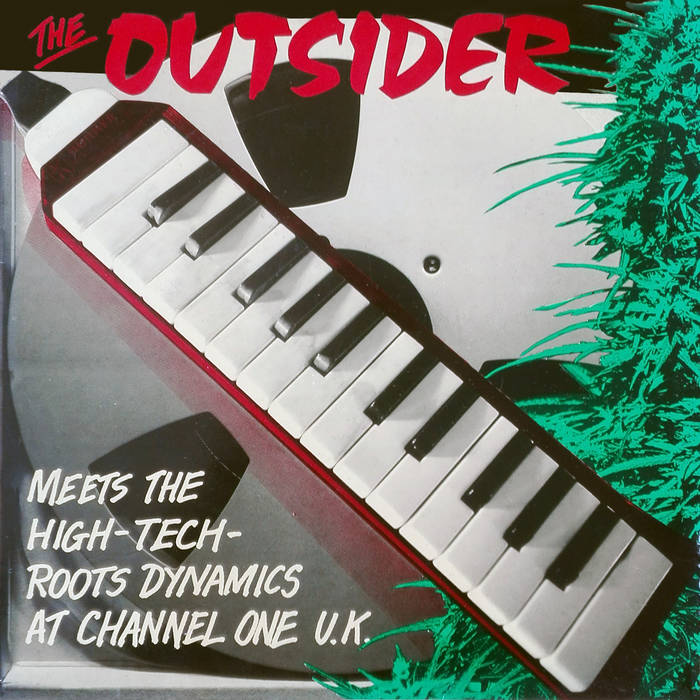 1. Alfa 02:56
2. George William Gordon 03:36
3. Rumours Of War 03:55
4. Demascus Gate 02:52
5. Warm Love 03:54
6. Jerusalem 04:26
7. Livin' Vibes 03:18
8. Serengeti 04:19
9. Freedom Struggle 03:44
10. Distant Thunder 03:39
11. Cool Runnings 04:19
12. Jerusalem Dub 02:59
about
The Outsider Meets The High-Tech-Roots-Dynamics (at Channel One UK') was the first full album of G.T. Moore to work together with Rej Forte (Jah Works) and Martin Campbell (also Steve Swann from 'The Revolutionary Dub Warriors' joins in on Bass), released on LP and CD in 1993 in a very limited amount it soon became a rare find, consisting of mainly melodica instrumental tracks it set a new direction for G.T. which resulted in more work with Jah Works over the following years. (cfr. Ganja Flower)
"If Augustus Pablo turns you on, grab this one for sure, if he doesn't, I recommend a CAT scan" - ECHOES Magazine (P. Pilgrim) , 1993
.
#Werbung