Raphael
- Joka Soundboy
2018, 56 Min., 1-track, mp3, 192 kBit/s, 77 mb
2018, 56 Min., 1-track, mp3, 192 kBit/s, 77 mb, Front-Cover, Trackliste
download mp3
download rar über mediafire.com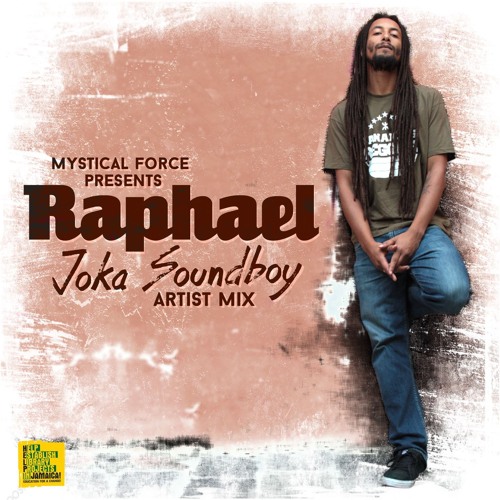 Mystical Force Sound proudly presents the Raphael Artist Mix "Joka Soundboy" 2018 with nuff Dubplates and Big Tunes straight from Raphael from Italy. Also featured in this Mix are Tristan Palmer,Lion D, Blackout JA, Skarra Mucci and Michael Rose.
1. Intro
2. Joka Soundboy (Dubplate)
3. World a Crumble
4. Cool down feat. Michael Rose
5. Another peace song
6. Faya pon dem (Dubplate)
7. Who dem a pree feat. Lion D
8. Stock of Weed
9. Rebel
10. Sweet Motherland
11. Duppies inna Dance
12. Soundblaster (Dubplate)
13. A place for me
14. Life goes on
15. Good old vibes
16. What a blessing (Dubplate)
17. Rise up
18. Cool Breeze
19. Till a morning (Dubplate)
20. Stay Ruff
21. Bang Bang (Dubplate)
22. If jah is with u
23. Catch the Vibes feat. Lion D
24. A weh di Love feat. Blackout JA
25. What about us feat. Skarra Mucci
26. Mind vs. Heart
27. Dread inna Babylon
28. Here I Come (Dubplate)
29. Outro
.
#Artist_IT #Soundsystem_DE