I-Vibes Sound
- FEELING GROOVY
2015, 76 Min., 1-track, mp3, 128 kBit/s cbr, 70 mb,
download mp3
aktualisiert!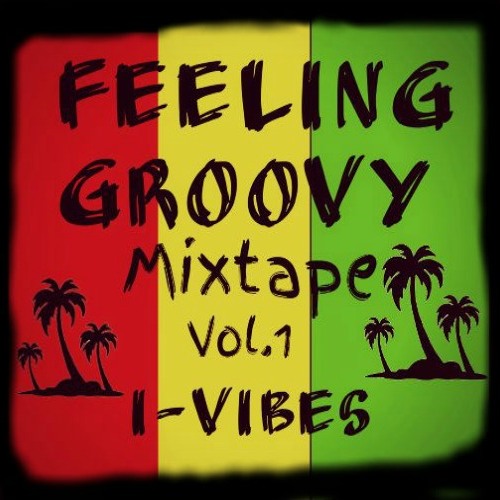 1.Rootsman_I-Intro
2.Sugar Minott-Feeling Groovy
3.Sanchez-Hit Song
4.Jacob Miller-Tenement Yard
5.Inner Circle feat. Chronixx-News Carrying Dread
6.Gregory Isaacs-Night Nurse
7.Beres Hammond-My Life
8.John Holt-It's a Jam in the Streets
9.Cornell Campbell-Stars
10.Sugar Minott-Good Thing Going
11.Warrior King-Empress
12.Bunny Wailer-Rock Stone
13.Garnett Silk-Love is the Answer
14.Ini Kamoze-Hail mi Idren
15.Half Pint-Mr.Landlord
16.Bushman-Fire Bun a Weak Heart
17.Sizzla-Crucial Time
18.Jah Cure-Sticky
19.Beres Hammond-Rockaway
20.Slim Smith & Cècile-Girl You Hold me
21.Da ville-Dancehall Nice
22.Christopher Martin-Roll it Up
23.Tarrus Riley-Time We Talk
24.Sizzla-Be Strong
25.Buju Banton-Not an Easy Road
26.Jah Mason-My Princess Gone
27.Peetah Morgan & Busy Signal-Unfair
28.Alborosie-Inna di Garrison
29.Busy Signal-Comfort Zone
30.Romain Virgo-Taking you Home
31.Sara Lugo & Kabaka Pyramid-High & Windy
32.Tarrus Riley-The World is a Ghetto
33.Rc & Busy Signal-Dream of a Brighter Day
34.Romain Virgo-Soul Provider
35.I Octane & Gentleman-It's Alright
36.Kabaka Pyramid-Never Gonna Be a Slave
37.Kabaka Pyramid-No Capitalist
38.Tarrus Riley-Gimme Likkle One Drop
39.Chronixx-Ain't No Giving In
40.Jah Vinci-Gwan Home
41.J-Boog-Let's Do it Again
42.Collie Buddz-Nice Up Yourself
43.Randy Valentine-Lock me up
44.Konshens-To Her With Love
45.Christopher Martin-Just Like You
46.Lutan Fyah-Over Come Dem
47.Protoje-Roll
48.Christopher Martin-Vibe is Right
49.Shaggy-Long Time
50.Shaggy-I Can't Fight This Feeling
51.Beenie Man-Tek Back Yaad Yah Now
52.Wayne Marshall & Assassin-Stupid Money
53.Konshens-Don Daddy
54.Tarrus Riley-Greatest Creation
55.T.O.K-Stop Pree MI
56.Beenie Man-Come Outta Mi Way
57.Di Genius-Bounce a Gyal
58.Mavado-Peppa
59.Beenie Man-I'm Ok
60.Khago-Nah Sell Out
61.Konshens-Party Turn
62.Vybz Kartel-Party Mi Seh
63.Konshens-We Nah Dweet
64.Aidonia-Bad Pickney
65.Charly Black-Wine & Come Up
66.Elephant Man-Muss Come Back
67.Rootsman_I-I-Vibes Dubplate
.
#Soundsystem_IT