Max Romeo
- I Chase The Devil
2015, 53 Min., 1-track, mp3, 320 kBit/s cbr, 122 mb
download mp3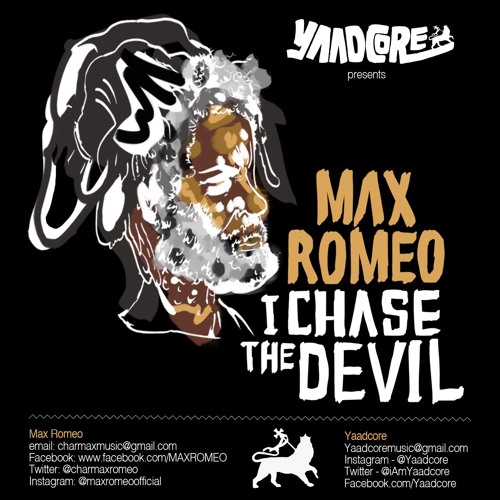 Yaadcore Collaborates With The Legendary Max Romeo On This Mixtape Dubbed "I Chase The Devil" Showcasing Just A Few Of The Hits From 70's & 80's As Well As More Modern Recordings From The Larger Than Large Catalog.
1. Intro
2. Every Man Ought To Know
3. Jamaican Collie
4. War Inna Babylon (Dubplate)
5. Macabee Version
6. Let The Power Fall On I
7. Let The Wicked Repent
8. Hola Mount Zion
9. I Chase The Devil (Dubplate)
10. One Step Forward (Dubplate)
11. Three Blind Mice
12. Jordan River
13. Tell Jah Seh
14. Fari Is The Captain Of My Ship
15. No Man Is Perfect
16. Perilous Times
17. Stop Picking On Me
18. Time Bomb
19. The Love Of Money
.
#Artist_JA