Kometset and Vanderamah
- RIDDIM BOX vol.1
2014, 25 Min., 8-track, mp3, 320 kBit/s cbr, 60 mb,
download zip
mediafire.com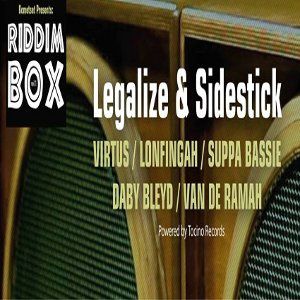 Kometset and Vanderamah (SPAIN) release "RIDDIM BOX vol.1":
two riddim for five artist.
A mix of raggamuffin, dancehall and ska vibration featuring
VIRTUS, SUPAH BASSIE, VANDERAMAH, LONGFINGAH and BABY BLEYD
available in free download for all massive and crew.
.