Kalibandulu
- The Ride Vol.2
2015, 57 Min., 1-track, mp3, 320 kBit/s cbr, 131 mb,
download mp3
dl gegen newsletter + facebook share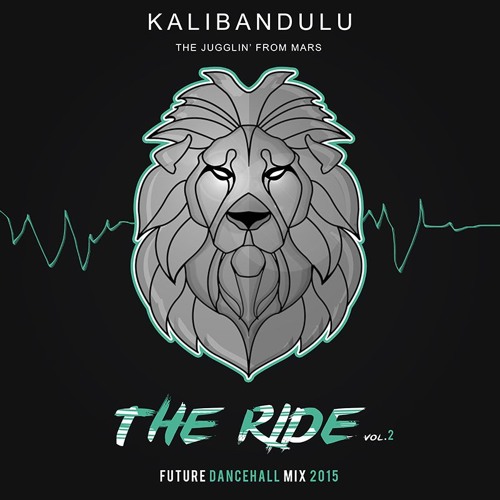 01-The Partysquad x Mr Vegas - The Highest Grade
02-Chuckie & ChildsPlay - I'm Dancing ft. T-Pain & Flo Rida
03-Bad Royale - Feelin It feat Goldie Gold
04-Light It Up (Dj Septik Remix) ft Morgan Heritage
05-The Partysquad x DJ Punish x CeCile - Turnt Up
06-Bad Royale - King (feat. Richie Loop)
07-Bad Royale - Mash it Up (feat. Ragga Twins)
08-Dancehall Soldier ft. Beenie Man (Dan Farber Rmx)
09-Walter Suray & Kalibandulu ft. Mr Lexx - Tun It Up
10-Karetus - Nah Nah Nah ft. Ce'Cile (Ruxell Remix)
11-Nucleya - Laung Gawacha feat. Avneet Khurmi
12-Choppa Dunks x Crvftsmen - More Fiyah
13-D'Maduro & Tropkillaz Ft. Bounty Killer - Murdara
14-Leftside - What You Need (Ackeejuice Rockers Remix)
15-Yungg Trip & Smasha - Bushmasta (Original Mix)
16-Gully Bop - Dem Nuh Bad Like Me - Kalibandulu & Walshy Fire Rmx
17-ChildsPlay - WDP ft. Natel (Original Mix)
18-Kalibandulu Feat The Kemist - Intense
19-Bad Royale feat. Timberlee - Fi Go Squeezy
20-Bad Royale - De Policeman feat General Jah Mikey
21-Policeman - Eva Simons Feat. Konshens
22-Johnny Roxx - Policeman (Original Mix)
23-Charly Black - Party Animal (BrainDeaD Remix)
24-ChildsPlay - Bobbel (Dyna Remix)
25-Johnny Roxx feat Leftside - Alcohol (Mozes Rmx)
26-Ragga Chinese (Feat. Sr. Wilson)
27-RDMRK - KING (Tropkillaz Remix)
28-ChildsPlay & Chuckie - WineNBruk ft. Natel
29-Major Lazer - Light it up feat. Nyla
30-Machel Montano & Sean Paul Feat. Major Lazer - One Wine
31-Kranium ft. Ty Dolla Sign - Nobody Has To Know (Major Lazer & KickRaux Rmx)
32-Stylo G feat. Gyptian - My Number 1 (Jr. Blender Remix)
33-Yellow Claw & Cesqeaux - Wild Mustang (Robs & Duke Remix) [feat. Becky G]
34-Kygo - Stole the show (Ackeejuice Rockers Rmx)
35-ETC! ETC! x Salvatore Ganacci feat. Hawkeye - Money
36-Karetus - Castles In The Sand feat. Agir
.
#Soundsystem_IT